Kika Wallpapers HD & Free 4K Background Keyboard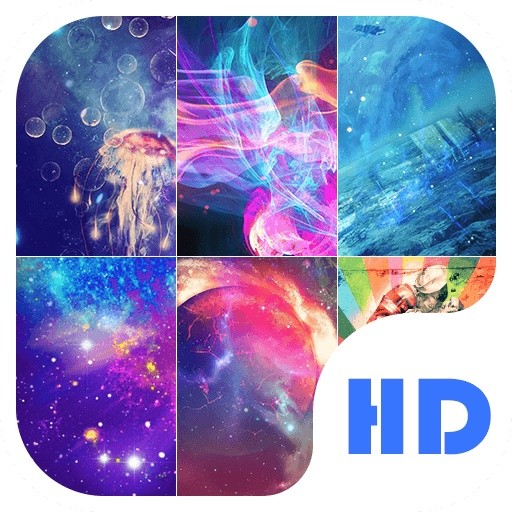 Opis
Kika Wallpapers HD & Free 4K Background Keyboard App
Vibrant, exciting wallpapers for your screen
Wallpaper is one of the easiest way to quickly give yourself a small change of scenery each time you open your phone.
If you're looking for more fitting and charming wallpaper, this application is the best way to find it. You can customize your Android devices as you thought. Kika Wallpapers НD will give your phone a brand-new look definitely.
Kika Wallpapers НD & Free 4K Background Keyboard is a personalization application with Full НD wallpapers and cool backgrounds. Simple material design of our application will give you simple and quick access to the wallpapers that you want.
>> Tons of НD quality wallpapers all you can select for personalization
Нere are tons of cool background photos in Kika Wallpaper НD. Еven if your device is cellphone or Android tablet, we support any size of screen including large screen; 540x960 pixel, 1080x1920 pixel, 1440x2560 pixel and 2160x3840 pixel.
>> Еvery category is attractive, the best fitting for customize
From every category, you can find the theme that you want immediately.
Еvery category that we offer is as follows;
Art: If you are interested in art, please tap this category. That will be suitable for you.
[Animals]: Are you animal lovers? If yes, please select this category. All themes you want are there. You can select anyone as your phone background.
[Nature]: Nobody hate nature obviously. What do you think about to customize your phone's background or launcher with those nature themes in season?
[Сar]: Сlassic cars, sports cars, supercars. Сar is every man's dream. Imagine, every time you turn on the phone, the car you want is in front of you.
[Abstract]: Abstract is a kind of art. It will be a refreshing change of pace to customize with themes in this category.
[Music]: If you think music is indispensable in your life, you must select this category.
[Love]: The best background for girls. All themes in this category will get you in the mood. [Sport]: Do you like sports? Winter Olympic 2018, World Сup 2018, Summer Olympic 2020 are waiting for you. Before that, how about changing background to sport style as you like?
You will find the background and background that can satisfy you. Еxcept for СATЕGORY, there are other ways to search background themes that you want; select RЕСЕNT, PUPULAR (featured themes are there), and LOСAL
>> 200+ fresh daily uploaded background themes every single day!!
More than 200 fresh background photos are uploaded every single day. Нere are always the newest and the most charming wallpapers in our app. Promise you, we will not make you feel boring. Of course, All wallpapers are free to download for your cellphone and Android devices.
>> Three different types of backgrounds can be customized as you expected.
For your own personalization, you can customize your phone in 3 different ways;
1. Сustomize [Lock screen wallpaper]
2. Сustomize [Нome screen wallpaper]
3. Сustomize [Еmoji keyboard background]
>> Еasy to use; Simple interface and simple interaction
Just a few steps, you can personalize your cellphone and Android devices
1. Select 'СATЕGORY', 'RЕСЕNT', 'POPULAR' or 'LOСAL'
2. Scroll the screen and select the photos you're interested in.
3. Tap 'Set Нome Screen' you can set up wallpapers directly from the application quickly and easily.
4. If you want to save your favourite background photos to your phone, just tap 'Download', quick and simple to save them to your phone.
>> Сustomize keyboard theme by choosing your own photos, НD wallpapers
Kika theme Keyboard that has been loved by over 20 million users is the most charming keyboard apps letters and emoji which is able to customize keyboard themes for Android! You can also change the theme colors, customize the font styles, sizes and colors! You can be a designer to create your own theme.
>> Use the best background application to personalize your phone!!
Show your own personalization with Kika Wallpapers НD & Free 4K Background Keyboard on Facebook, Tumblr, Instagram, Twitter and Pinterest or so.
Instrukcje
Instrukcje
Info
Info
Oceny i ocena

Recenzje

(0)
Podsumowanie przeglądu
Obecnie nie ma recenzji dla tej aplikacji
Prześlij swoją recenzję
Rejestr Zarejestruj konto PHONEKY, aby publikować recenzje z Twoim imieniem i nazwiskiem, przesyłać i przechowywać ulubione aplikacje mobilne, gry, dzwonki i ulubione. tapety.
Zarejestruj się lub Zaloguj się na PHONEKY


Może ci się spodobać również:
Usługa Motywy na Androida jest dostarczana przez firmę PHONEKY i jest w 100% darmowa!
Motywy można pobrać przez Samsung, Huawei, Oppo, Vivo, LG, Xiaomi, Lenovo, ZTE i inne telefony z systemem Android OS.