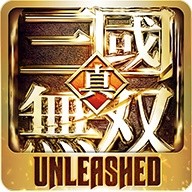 Dynasty Warriors Unleashed
Opis
Dynasty Warriors Unleashed Android Game
The legendary Musou saga right on your smartphone
Dynasty Warriors, the innovative legendary saga, created a new sub-genre amongst the field of hack and slash with a notion of 'me against the neighborhood' where you have to fiercely and simultaneously challenge hundreds of enemies and kill dozens of them with just one blow.
The entertaining game is based off of the Chinese novel, The Legend of the Three Kingdoms, and the faction conflict at the end of the Han Dynasty. This fascinating premise lays the ground for a 3D action game where you must defeat hundreds of enemies and powerful bosses. To do so, you will need your trusty crew of heroes by your side. As you advance through the levels, you'll be able to reward your warriors by upgrading their skills.
In order to adapt the game to wireless devices, the Freemium standards have been used. That is, available to you are an endless amount of ways regularly play right on your smartphone! Now you can earn your rewards and be constantly challenged by faction battles, PvP fights, and group interactions. Another amazing feature of this game is that the famous ingame stores where you can exchange objects for real or game money are available to you!
Dynasty Warriors Unleashed is an exciting and interesting game which takes part of the Musou sub-genre and becomes one of the many great productions of the Koei studios.
The Android beta for Dynasty Warriors Unleashed is now out
With its Musou saga, Koei Tecmo basically inaugurated a new subgenre of hack'n'slash that took the 'me against the neighborhood' ethos to absurd levels where individual fighters faced giant armies of humble baddies.  Dynasty Warriors Unleashed  is the latest installment of the saga and brings it to Android devices for the first time, and though its preliminary version has been available for a few months already, only now has a public beta come out where your progress won't be reset once the final comes out.
NotesThe game is currently at the beta phase and you must obtain a pass to enter RequirementsThe game requires 1.2GB of space on your smartphone
Info
Info
Oceny i ocena

Recenzje

(0)
Podsumowanie przeglądu
Obecnie nie ma recenzji dla tej gry
Prześlij swoją recenzję
Rejestr Zarejestruj konto PHONEKY, aby publikować recenzje z Twoim imieniem i nazwiskiem, przesyłać i przechowywać ulubione aplikacje mobilne, gry, dzwonki i ulubione. tapety.
Zarejestruj się lub Zaloguj się na PHONEKY


Może ci się spodobać również:
Usługa gier na Androida jest dostarczana przez firmę PHONEKY i jest w 100% darmowa!
Gry można pobrać przez telefony Samsung, Huawei, Oppo, Vivo, LG, Xiaomi, Lenovo, ZTE i inne telefony z systemem Android OS.
Informacje o stronie:
Pobierz grę Dynasty Warriors Unleashed na twoje urządzenia Andorid - jedna z najlepszych gier na Androida za darmo! Na PHONEKY Android Games Market możesz pobrać gry mobilne na dowolny telefon lub tablet całkowicie bezpłatnie. Ładna grafika i wciągająca gra zapewnią ci rozrywkę przez bardzo długi czas. W PHONEKY znajdziesz wiele innych gier i aplikacji różnych gatunków, od przygód i akcji po logiczne i wyścigowe gry na Androida. Pobierz bezpłatne gry i aplikacje na Androida na swój telefon komórkowy, tablet lub komputer. Aby zobaczyć najlepsze 10 najlepszych gier na Androida, posortuj gry według popularności.
ok