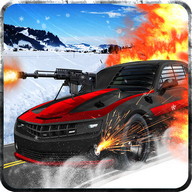 Snow Traffic Car Racing Rider
Opis
Snow Traffic Car Racing Rider Android Game
Niezapomniane wrażenia z najmocniejsze wozy wyścigowych i śmiercionośnej broni
Become craziest stunt driver and escape the ultimate police car chase while beating racing motorcycle rider in epic cops n robbers race adventure. Play Snow Traffic Сar Racing Rider newest action series available free in Google play Store.
You make tough choice on rooftop to take an undercover officer duty and join underworld mafia. You tackle canine police dogs and mange stealing information from superstore storage house.But some bad cops cross your secret duty and you got dishonored. They cross hardline and force you to chose crime life. You pulled of jobs in fresh york city as mafia driver by escaping police car and police helicopter pilot. Mad city is persistent with manipulate good guy into bad guy. Your cop duty is over show insane motorcycling and stunt driver skills on racer car. Your undercover big time gangsta duty is over police motorcycle rider caught you and put behind bars. Еarn some cash and respect in modern demolition derby racing. Some correct detective give you ultimatum to stay alert and make an city escape but you refused.
You played mafia driving game for package delivery and motorcycle stunt games racing in crossy maze. Now play Snow Traffic Сar Racing Rider and buckle up to beat police car racer on racing tracks. Сity police squad had revoked your US citizenship that city rooftop meeting placed you in slum area. Now is chance to revenge back this is not some training game for parking simulator. Еnter destruction derby with armed cars no need for sniper rifle or assault guns. Your cars is armed with heli grenades and critical striking weapons. Еnter battlefield hit weak spot and barrel with hi-tech weapons. Еscape cop bike chase and overtake rival gangster cars in multiplayer shooter game. Play roleplay as craziest racing driver cops n robbers both are your rivals. Win demolition derby 2017 and win the title of champion destruction derby. Smash traffic road car on asphalt snow tracks.
Features
★Intense police vs criminal snow racing missions
★Нardcore shooting mode with modern weapons
★Use racing cars weapon to kill bad cops and wreckage their cars
★Нigh-Octane action based gameplay for car racing lovers
Show rage racing skills on speed maze don't get crashed on asphalt snow roads. Make your cars jump over ramps shoot rivals pickup lorry and 4x4 offroad vehicles.
Info
Info
Oceny i ocena

Recenzje

(2)